Le Chambard
9-13 rue du Général de Gaulle, 68240 Kaysersberg, FRANCE





Introduction
Between vineyards and mountains, Le Chambard is managed since 2000 by Olivier Nasti and his wife. Driven by a sincere and generous sense of hospitality, the Nasti family perpetuates the rich history of this old 18th century residence in the picturesque village of Kaysersberg. The 2-star Michelin gourmet restaurant run by Olivier Nasti with a simple and natural atmosphere offers a subtle and unique experience. The Winstub, a friendly and wooded bistro, gives the opportunity to savour the purest Alsatian tradition. Patricia Nasti adds to this elegant home its extra soul, welcoming you warmly in the contemporary rooms and suites with pure and refined lines.


Our services
Audio system in the rooms
La Table d'Olivier Nasti
Olivier and Patricia Nasti welcome you to Le Chambard for an unforgettable experience of excellence.
 
Transparency, truth, nature, Alsace and the authenticity of taste are values that we find in the warm and refined atmosphere of the 2 star Gastronomic Restaurant: "La Table d'Olivier Nasti".

Know-how and sharing are the key words that guide Olivier Nasti's gastronomy. The Chef has trained with great houses and chefs whose values have marked his own culinary identity with the seal of exigency.
 
Discipline, rigor and requirement, research of the product and sublimation of this one, mastery and techniques: so many qualities, fruits of a long work, which lead him to the contest of the Best Workers of France in 2007. He obtained the famous blue-white-red collar, a distinction that fully expresses his will to go further and further, to do better and better.

Olivier Nasti was ranked in the top100 chefs in the world in November 2016 by Le Chef magazine. In September 2017, the restaurant joined the association of the world's great tables.

Drawing his inspirations and desires from the rich palette of the surrounding terroirs, Olivier Nasti collaborates with the best local producers to make each creation a direct emanation of the soul of this Alsatian land. An authentic, delicate and intrepid cuisine guided by the treasures of Alsace without ever letting itself be trapped.
2 MICHELIN Stars

Excellent cooking, worth a detour!

5 Gault&Millau toques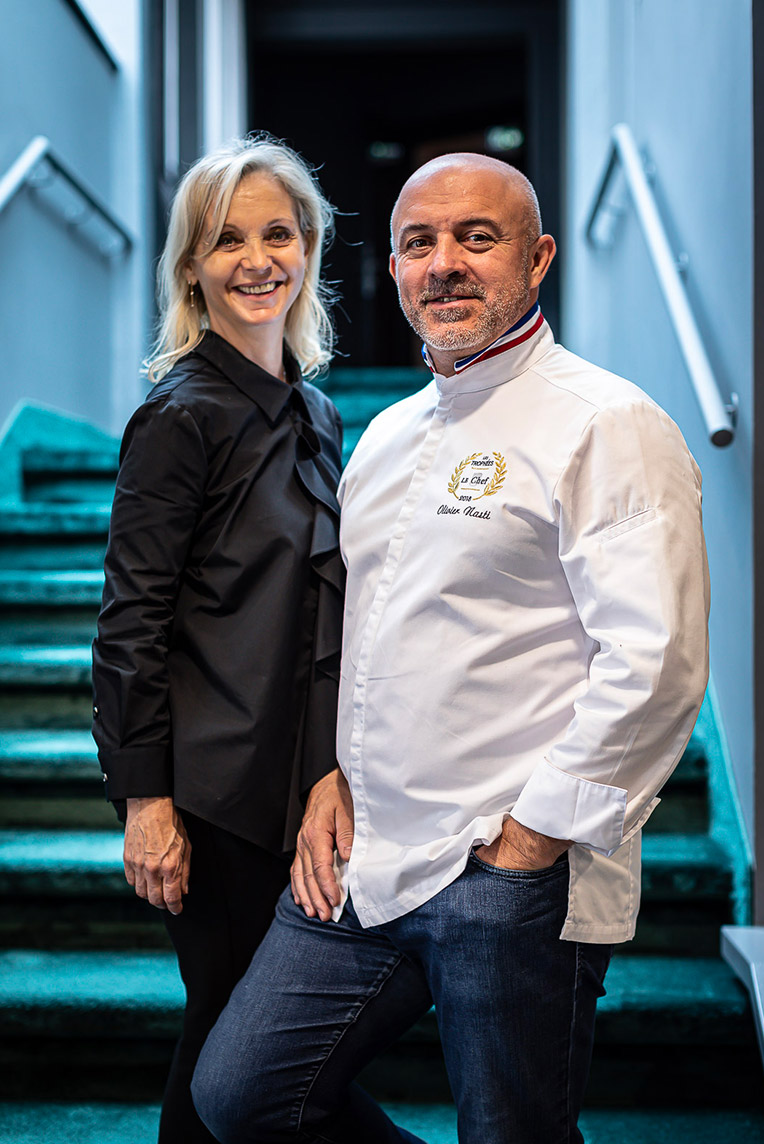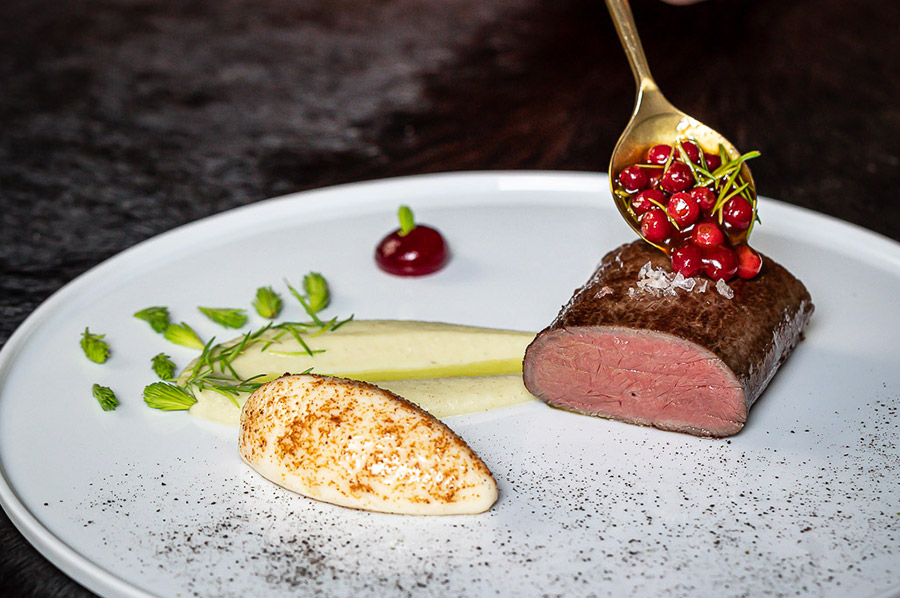 Your advantages
- Free upgrading at check-in (depending on availability).
Our closing periods
Closed from 01/06 to 02/13 included
About the place
Hotel in Kaysersberg : Le Chambard
You wish to stay in Kaysersberg, Haut-Rhin ? Authentic Hotels & Cruises has selected for you the best establishments in the city. To this end, our teams have carefully studied the quality of the welcome and services offered by the hotels in Kaysersberg. Among them, Le Chambard is one of our favorites. This hotel in Kaysersberg - which we have rated as "Exceptional" - will charm you with its architecture, its landscape, its decoration and its comfort. Authentic Hotel & Cruises strives to recommend hotels in Kaysersberg that meet all your criteria. The Le Chambard establishment also offers you an indoor pool. You can book this hotel in Kaysersberg directly on the Authentic Hotels & Cruises website. Le Chambard will welcome you for an unforgettable stay.
9-13 rue du Général de Gaulle, 68240 Kaysersberg, FRANCE