Hostellerie de l'Abbaye de la Celle
10 Place du Général de Gaulle, 83170 La Celle, France
Introduction
In La Celle-en-Provence in the French Riviera, the Hostellerie de l'Abbaye de la Celle is nestled in the great outdoors.Pleasantly surrounded by a 12th century royal Benedictine abbey and vineyards, this former priory house is now a charming residence with 10 very spacious and comfortable rooms. It is an indeal setting to recharge the batteries on which Dominique Potier looks after, attentive to the well-being of her guests.
Wellness is still on the menu of the Michelin-starred restaurant and distinguished from three toques by Gault and Millau. This means the quality of the culinary offering offered by chef Nicolas Pierantoni. His menu blends perfectly with precision, local produce and seafood
For the rest, cooking classes, pool and massage complete your stay here.
Do not miss :
- Visit of the conservatory of the côteaux Varois
- Visit of Abbey de la Calle Abbey
- The Basilica of Sainte Marie-Madeleine in Saint-Maximin
- The Sainte Madeleine cave in Plan d'Aups Sainte Baume
- Visit of the vineyards
- Pinic by the lake of wines in Caramy
- Hikes in the Sainte Baume regional park or just behind the hotel (1h30 walk)
- Provencal markets
- Musical evening and white evening in summer
Our services
Access for disabled people
Heated outdoor swimming-pool
Audio system in the rooms
Environmentally responsible
Le Restaurant
Nicolas Pierantoni offers local cuisine adapted to the season in a restaurant awarded a Michelin Star since 2006.
 
The chef grew up in the village of La Celle, a connoisseur of the market and local producers with whom he works. Nicolas Pierantoni has been cooking for the establishment since its opening in 1999, a childhood dream that he fulfilled after finishing his studies. Alain Ducasse, seeing his potential, sent him to Monaco in 2002 where he trained with Franck Cerutti. Nicolas Pierantoni returned to the Hostellerie in 2006 where he was officially appointed head chef in 2016.
 
Three lounges are at your disposal, where you will find three different atmospheres that will delight all tastes. In addition, the restaurant also offers a take-out and delivery service.
 
The establishment has its own vegetable garden where the products are maintained with natural fertilizers.
1 MICHELIN Star

High quality cooking, worth a stop!

3 Gault&Millau toques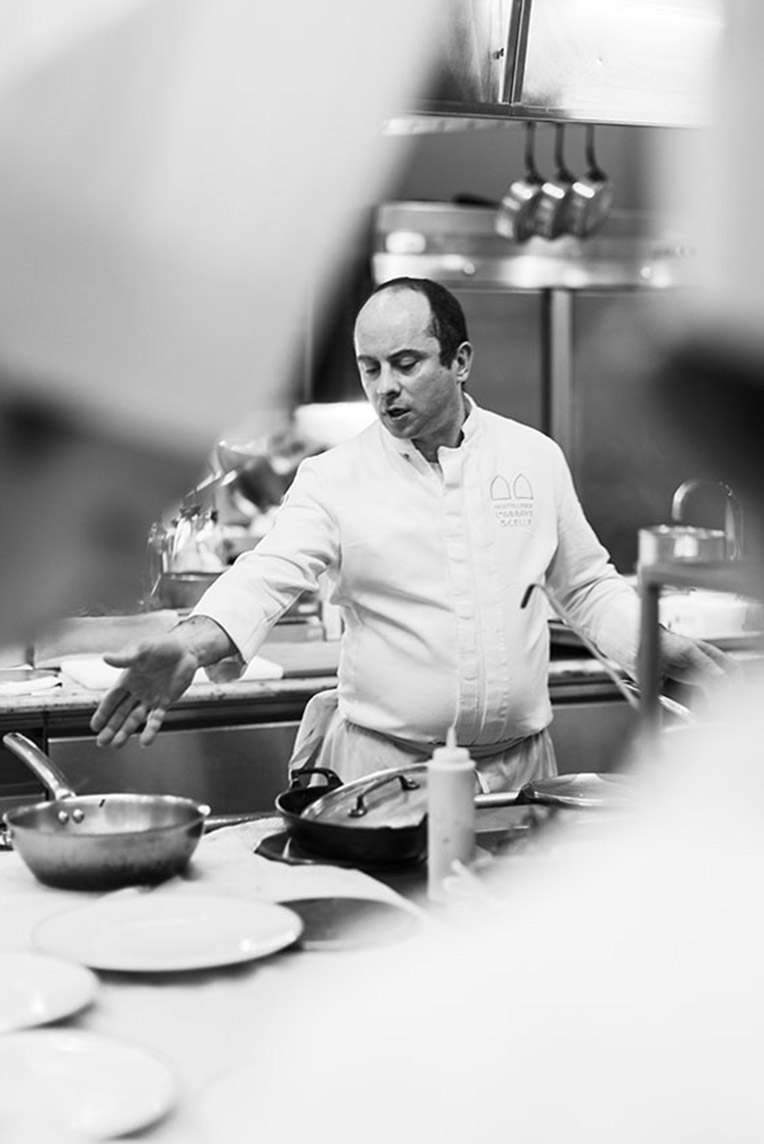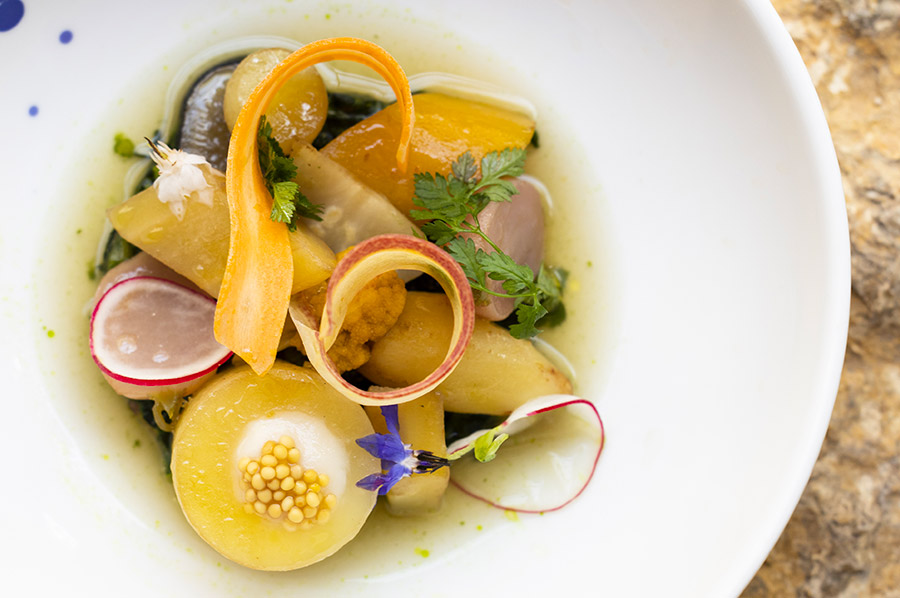 Your advantages
- Upgrade possible during chek-in (upon availability)
- Tea with snack cakes
Our closing periods
- Hotel annual closure : 01/02/2021 to 02/12/2022
- Restaurant annual closure : 01/02/2022 to 02/12/2022
- Restaurant weekly closure : Tuesday & Wednesday - Tuesday in June, July, August
- Hotel weekly closure : Tuesday & Wednesday from 10/01/2021 to 05/302022
About the place
Hotel in La Celle : Hostellerie de l'Abbaye de la Celle
You wish to stay in La Celle, Var ? Authentic Hotels & Cruises has selected for you the best establishments. To this end, our teams have carefully studied the quality of the welcome and services offered by the hotels in La Celle. Among them, Hostellerie de l'Abbaye de la Celle is one of our favorites. This hotel in La Celle - which we have rated as "Exceptional" - will charm you with its architecture, its landscape, its decoration and its comfort. Authentic Hotel & Cruises strives to recommend hotels in La Celle that meet all your criteria. The Hostellerie de l'Abbaye de la Celle establishment is eco-responsible and also offers you a wide range of services : store, horse riding, parking lot, outdoor pool, tennis,.. You can book this hotel in La Celle directly on the Authentic Hotels & Cruises website. Hostellerie de l'Abbaye de la Celle will welcome you for an unforgettable stay.
10 Place du Général de Gaulle, 83170 La Celle, France